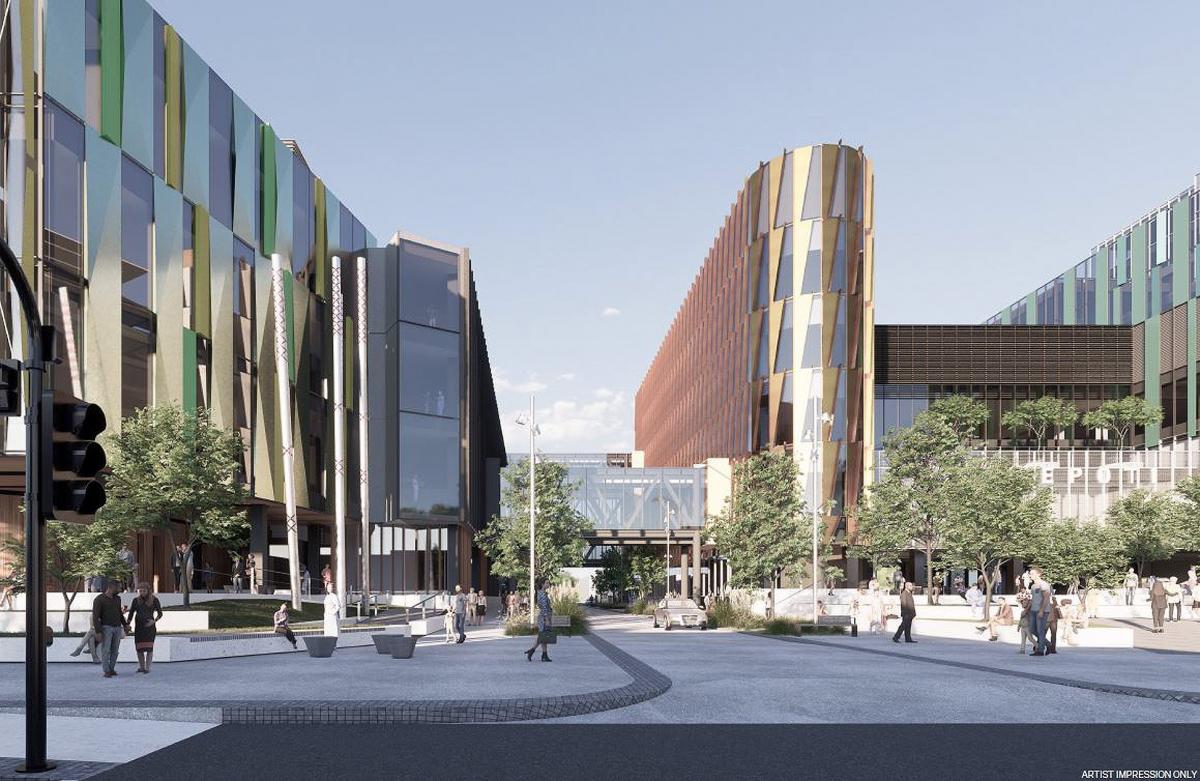 Parking linked to many problems
[ad_1]
The parking lot of Dunedin's new hospital has been a hot topic of debate. Southern District Health Board Chairman Pete Hodgson gives a personal opinion on the parking issue, as well as other hospital matters.
The public often asks what parking lots are available for the new hospital. This article won't provide an answer, but it will explain the background, timeline, and next steps.
The design of buildings for outpatients and inpatients is progressing quite well. The outpatient building is expected to open in three years and seven months, and the inpatient building three years and three months later. Demolition is progressing for all to see, as are behind-the-scenes activities such as resource consent requests. The two buildings will be adjacent to St Andrew Street: outpatients from the "Wilsons" block to the north and inpatients from the "Cadburys" block to the south.
But the new campus will be more than two buildings, and our healthcare system is more than just hospital buildings. There is a lot to do across our region, and much of it relates to changes in primary and community care, changes in the way services are delivered in the new facility, and the information technology that enables the whole to articulate. .
There is a lot going on in the immediate vicinity of the two main buildings. The engineering plant will be located near Bow Lane, across Castle Street from the inpatient building, as will some parking lots. An interprofessional learning center is being built immediately north of the outpatient building. Used jointly by DHB, Polytech and University, it will modernize health science learning and consolidate Dunedin's place as New Zealand's premier health science education city. Next door, a translational research center project will house clinical research and the academic staff who undertake it. In a few decades, the Southern Blood and Cancer Service building will be replaced. It will be located so that inpatients can be transferred for treatment without the need for vehicle transportation.
There is more. A whanau / family center is being considered for residents from outside, perhaps using some floors of the existing Te Rangi Hiroa building. It is possible that some acute psychiatric care beds may be relocated to the site from Wakari, although this review has not yet been reported. We need to allow utilities, landscaping, people to move freely from facility to facility, future expansion, and changes in the way health is delivered.
Parking is nested in all of this. The current service block and clinical service block have only 101 parking lots, most of which are reserved for staff. Most patients and staff find their parking elsewhere. We want to do better than that in the new hospital, for two main reasons. People who come to the hospital by car are often compromised in one way or another, so it makes sense to make parking easier. Second, staff safety is important, especially for those who start or finish their work late in the evening. Parking for those building the hospital is an additional problem for the next few years.
There are also several solutions. Some do not involve car parking at all, such as secure bicycle facilities and incentive parking (there is already a shuttle for hospital staff between Wakari and Dunedin hospitals). Someday autonomous vehicles will be with us and they shouldn't need parking nearby. However, we will also need parking lots. So who will provide them and where?
Some private sector developers are already expressing interest. But they must be profitable enough. The DCC offers all-day ground floor parking nearby so inexpensive that a competing parking builder cannot cover its costs. There are two ways to solve this puzzle. One is that the DCC is increasing the fees. The second is for the DHB to subscribe certain floors for the use of staff.
DHB can, of course, provide its own parking lots and this may very well be guided by resource consent considerations. Third, DHB could rent out some existing parking lots nearby, such as those owned by DCC that are underutilized.
At present, we are in the process of developing a more detailed main site plan for the new campus, working closely with Ngai Tahu, the university, polytech, DCC, ORC and others. I think it could take maybe 20 weeks, and the parking options will take shape over time. The university released their draft substantial plan recently and now is the time for DHB to reciprocate. There is a lot at stake. We want to guarantee a good porous contiguity between health education and the provision of care. These links are at the heart of Dunedin's economic and social future and we must make them work properly.
Key players have been engaged in these plans for some time now. We now have a well-located and well-proportioned hospital. But we also have a lot of other balls in the air. Each of these balls must be removed from the air in a deliberate and timely manner. If we fulfill it, we will have to cancel plans and rethink.
I urge letter writers, advisers, commentators and others to refrain from one-dimensional focus on parking cars. Everything will become clear in due course, certainly before the DHB ends in a year.
[ad_2]