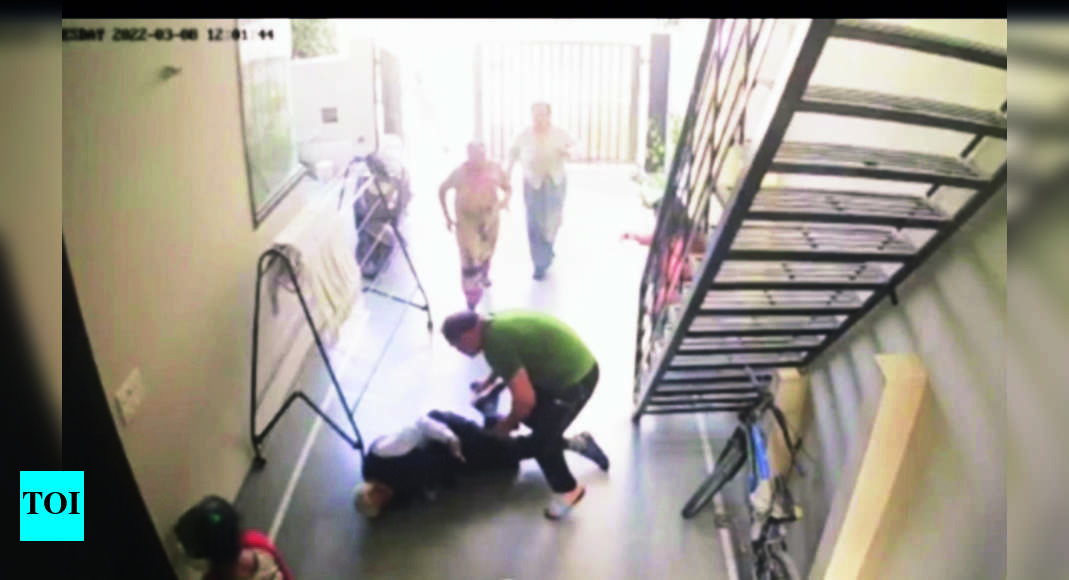 Man beats up 72-year-old neighbor for parking lot | News Ludhiana
Ludhiana: A man beat his elderly neighbor in the parking lot of Villa Royale, Phase III, Dugri on Tuesday morning. When the old man's wife and daughter-in-law came to his rescue, the accused manhandled them as well. The incident was caught on surveillance cameras.
The victims have been identified as Prem Nath, 72, his wife Geeta Vinayak, 69, and his daughter-in-law Manika.
Abhishek, Prem Nath's son, said, "Our neighbor has been creating a nuisance in the locality for a long time. He is a car dealer and often parks his cars in front of our house. Also on Tuesday, he had parked his car near the main door of our house.
"He abused and punched my dad in the face when he asked him to pull the car out of our house. When my dad fell down he beat and kicked him. Hearing his cries, when my mother and my wife rushed to his aid, the accused manhandled them as well. Before fleeing, he threatened my father," he added.
Earlier also, the accused had fought with them over the issue of parking. "He often brandished a revolver to threaten us. He has been harassing us for a long time because he wants us to leave the house so he can buy it," he said.
Dugri Police Station SHO Inspector Rajan Kumar said: "A complaint has been received. We also obtained CCTV footage from their home, in which the defendant is seen beating the old man and manhandling the women. The declarations are registered to file an FIR.