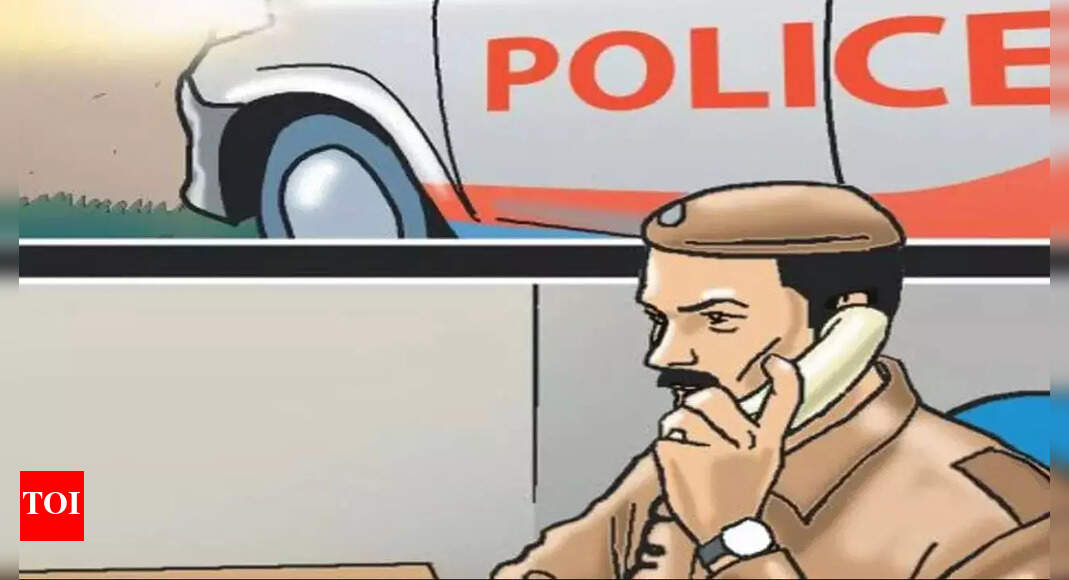 Man beaten by mob after spitting in parking lot | News from Noida
NOIDA: A shop worker was reportedly beaten by a group of four to five unidentified men outside his place of work in Sector 12 of Noida on Sunday evening, police said. The fight broke out after a parking dispute.
The entire incident was filmed CCTVand the images are shared on social networks.
In the footage, a group of men can be seen running towards the store and grabbing a man and dragging him.
They then manhandle him and hit him with a chair, before seriously injuring him.
The police were notified on Monday.
Vishal Arora, the complainant and owner of the store where the incident took place, said the spat happened around 8 p.m. Sunday.
"My employee, Rizwan Saifi, asked someone to pull their scooter out in front of my shop so another car could be parked. The man started abusing and hitting Saifi, so he ran inside the store. After a while, 4-5 men came running and started beating him. They used an iron chair kept outside the store to hit him with the intention of killing him," Arora said.
He also mentioned that the attackers only stopped after the victim fell to the ground and also warned him with death threats before leaving.
"As a result of the complaint filed by Arora, a case under sections 147 (riot), 323 (willfully injure), 504 (intentionally insult and provoke a person to break the peace) and 506 (criminal intimidation) of the Indian Penal Code has was registered against five unidentified disbelievers," said Gyan Singh, the SHO of Sector 24 Police Station.
The SHO further mentioned that the victim is fine now.
Police sources revealed that parking disputes around market areas are reported almost daily in Noida, often resulting in physical assaults.
"People have become so impatient and start fighting over trivial issues like parking. It becomes a daily affair for us. Battement, zone and control post managers were warned that in the event of a dispute, action had to be taken quickly. However, in most parking issues, the impulsive reactions lead to fights or physical assault," said Ranvijay Singh, Additional DCP, Noida.